The Carolinas' Leading Gunite and Deep Foundation Specialist Since 1982
Palmetto Gunite is a small, family-run business specializing in gunite and shotcrete, as well as commercial concrete repair services in Charleston, S.C. and the Carolinas. With over 40 years of local experience, we provide services ranging from gunite and concrete repair, to structural shotcrete, to soil improvement, to micropile installations.
Why Choose Palmetto Gunite Construction?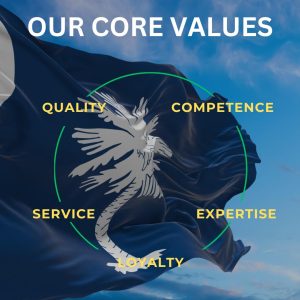 Palmetto Gunite is the leading company in the Lowcountry for commercial gunite and shotcrete services. As an established business with more than 40 years of experience, we pride ourselves in being a trustworthy and reliable company for guniting and shotcrete works, providing answers and solutions to your specific needs that few other companies can. Whatever project you have in the Lowcountry, you need someone who knows its unique terrain and how to work it, and that is precisely why Palmetto Gunite is your top choice.
Our company excels in concrete renovation and restoration, rockwork design and fabrication, new specialty concrete construction, and many other applications related to concrete. We have completed successful projects for oil companies, municipalities, zoological parks, paper companies, state and federal highway departments, all branches of the U.S. Armed Forces, and many other diverse companies.
In addition, we are a family: a father, sons, and lifelong friends who value personal connection and honesty. When you work with us, you aren't just another client number in a corporate database. You become part of our family.
Our gunite and shotcrete services include: